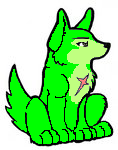 Jesse Fossedal
is an American resident of Helena, Montana. He met
Pedro
in the 8th grade.
Characters
Edit
Character Avatars
Edit
TITAN: Nels, 6th Krieger (die Sinn), Member of TITAN
WarCraft Brawl: Jesse, the Psychic Sniper
Pedro's Classical World: Jesse, the Rational Idealist, Prime Minister of The United Kingdom
Player Characters
Edit
LotR D&D: Nicodual II, the Rivendell Mage
Bleach RP: Jesse, a Human
Ad blocker interference detected!
Wikia is a free-to-use site that makes money from advertising. We have a modified experience for viewers using ad blockers

Wikia is not accessible if you've made further modifications. Remove the custom ad blocker rule(s) and the page will load as expected.