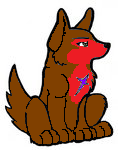 Ethan Pusey is an American resident of Pennsburg, Pennsylvania. He met Pedro through Michael in 2013 in Ocean City, New Jersey.
Characters
Edit
Character Avatars
Edit
Pedro's Renaissance World: Duke Ethan the Great
Player Characters
Edit
D&D 2: Gus, a Jupiterian (

throughConcerto

)
Civ D&D: Lamar the Wise of The Vuanæ
D&D BardQuest: James, a thoroughly human stoner man
Ad blocker interference detected!
Wikia is a free-to-use site that makes money from advertising. We have a modified experience for viewers using ad blockers

Wikia is not accessible if you've made further modifications. Remove the custom ad blocker rule(s) and the page will load as expected.